Lakes Proud Event Scholarship Fund
Help us spread the Lakes Proud message!
We've created a Lakes Proud fund where your business can apply to have event marketing expenses reimbursed by incorporating Lakes Proud into an event you're attending, hosting, or cohosting. It can be a new event, or it can be an existing event. The event can be any size and it should be community focused. The Lakes Proud Committee will review applications and will determine grant size awarded. The minimum reimbursement is $150. Maximum amount is at the discretion of the Lakes Proud Committee. You will be notified of your award amount.
These factors will affect the grant amount.
The size of the in-person event.
Incorporating Lakes Proud in multiple ways on the day of the event and on event marketing leading up to the event.
The marketing reach of your campaign.
The strength of your application and how you're promoting the Keep it Local philosophy.
Making Lakes Proud visible at your event and in your marketing.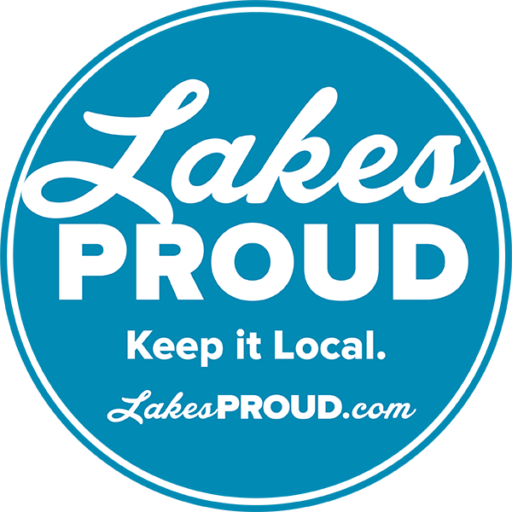 Ideas for incorporating Lakes Proud into your 2023 event.
Here are some ideas to get you started. You can use these ideas or come up with your own.
*Lakes Proud photo sign, table cloth, and sandwich board sign are available for use for your events. Reimbursement won't happen until these items are returned in good condition.
Get creative when thinking about how to incorporate Lakes Proud into your event.
Submissions are due December 1.
Criteria for Reimbursement.
Please send pictures of your event and/or screenshots of how you incorporated Lakes Proud to Trisha@ExploreBrainerdLakes.com and then we will issue the reimbursement. Reimbursement will not be issued without submitting proof of the event.